Barbara Olendzki, RD, MPH
University of Massachusetts Medical School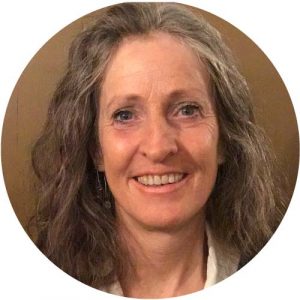 With every meal we make, and every bite we take, we can make a difference.
Over the last 10 years, I have been collaborating with the clinical gastroenterologists in development of answers to the questions numerous patients ask their doctors: "what do I eat that will help me feel better"? This collaboration led to a diet we developed in research, and tested clinically in our outpatient population. Word spread, and we find the nutrition clinics in high demand for patients seeking this particular dietary remedy. However, to lend mechanistic credence to our work, we brought in our colleagues from the Center for Microbiome Research, and thus, our collaboration has gained stability. We must now identify why and how (mechanistically, functionally) this diet can impact inflammatory bowel disease. By understanding the interplay between individual characteristics, genetics, and dietary patterns, we can then contribute toward development of clinical guidelines to meet the increasing prevalence of patients suffering from this disease throughout the world.
I am a clinician (Registered Dietitian), educator, and researcher of nutrition. I am the Director of the Center for Applied Nutrition at UMass Medical School, and of a busy outpatient nutrition clinic at UMass Memorial Health Care. This varied job allows me the focus of research, and the ability to direct its translation to the IBD community. Specifically and integral to this proposal, my research interests also include: a) developing and implementing nutrition interventions as they can be applied to disease prevention and treatment; and b) engagement in quality research that leads to dissemination of actionable improvements to public health.
During my long career in clinical nutrition and research, I have noticed changes in the nutrition environment that have led to poorer health status affecting vulnerable populations, including incurring significant disability and hardship.
Additional Reading
Lewis, J., Albenberg, L., Lee, D., Kratz, M., Gottlieb, K. and Reinisch, W. (2017). The Importance and Challenges of Dietary Intervention Trials for Inflammatory Bowel Disease. Inflammatory Bowel Diseases, 23(2), pp.181-191.
Olendzki, B., Silverstein, T., Persuitte, G., Ma, Y., Baldwin, K. and Cave, D. (2014). An anti-inflammatory diet as treatment for inflammatory bowel disease: a case series report. Nutrition Journal, 13(1).
Suskind, D., Cohen, S., Brittnacher, M., Wahbeh, G., Lee, D., Shaffer, M., Braly, K., Hayden, H., Klein, J., Gold, B., Giefer, M., Stallworth, A. and Miller, S. (2016). Clinical and Fecal Microbial Changes With Diet Therapy in Active Inflammatory Bowel Disease. Journal of Clinical Gastroenterology, p.1. The Inflammatory Bowel Disease Diet
A diet called the Anti-Inflammatory Diet for Inflammatory Bowel Disease (AID-IBD) is a new approach to easing symptoms of Crohn's Disease and colitis. Listen to the creator of the AID-IBD describe the diet and share some success stories.
Duration: 28m56s