Dr. Brett Finlay, PhD
University of British Columbia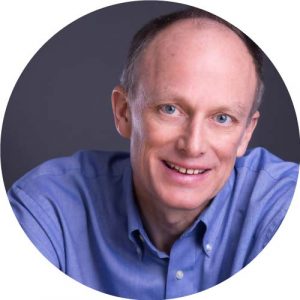 Let them eat dirt and love your microbes.
Dr. B. Brett Finlay is a Professor in the Michael Smith Laboratories, and the Departments of Biochemistry and Molecular Biology, and Microbiology and Immunology at the University of British Columbia. He obtained a B.Sc. (Honors) in Biochemistry at the University of Alberta, where he also did his Ph.D. (1986) in Biochemistry under Dr. William Paranchych, studying F-like plasmid conjugation. His post-doctoral studies were performed with Dr. Stanley Falkow at the Department of Medical Microbiology and Immunology at Stanford University School of Medicine, where he studied Salmonella invasion into host cells.
In 1989, he joined UBC as an Assistant Professor in the Biotechnology Laboratory. Dr. Finlay's research interests are focussed on host-microbe interactions, at the molecular level. By combining cell biology with microbiology, he has been at the forefront of the field called Cellular Microbiology, making several fundamental discoveries in this area, and publishing over 460 papers (h index=110). His laboratory studies several pathogenic bacteria, including Salmonella and pathogenic E. coli, and more recently microbiota.
He is well recognized internationally for his work, and has won several prestigious awards including the E.W.R. Steacie Prize, the CSM Fisher Scientific Award, CSM Roche Award, a MRC Scientist, five Howard Hughes International Research Scholar Awards, a CIHR Distinguished Investigator, BC Biotech Innovation Award, the Michael Smith Health Research Prize, the IDSA Squibb award, the Jacob Biely Prize, the prestigious Canadian Killam Health Sciences Prize, the Flavelle Medal of the Royal Society, the Queen Elizabeth II Diamond Jubilee Medal, the Prix Galien, is a Fellow of the Royal Society of Canada and the Canadian Academy of Health Sciences, is a Member of the German National Academy of Sciences, American Academy of Microbiology, Chair d'État, Collège de France and is the UBC Peter Wall Distinguished Professor. He is an Officer of the Order of Canada and Order of British Columbia. He is a cofounder of Inimex Pharmaceuticals, Inc. and Microbiome Insights, scientific cofounder of Vedanta Pharmaceuticals and CommenSe, Director of the SARS Accelerated Vaccine Initiative, and Founding Director and Senior Fellow of CIFAR's Microbes and Humans. He is also the co-author of the book Let Them Eat Dirt.
Additional Reading
Arrieta, M., Stiemsma, L., Dimitriu, P., Thorson, L., Russell, S., Yurist-Doutsch, S., Kuzeljevic, B., Gold, M., Britton, H., Lefebvre, D., Subbarao, P., Mandhane, P., Becker, A., McNagny, K., Sears, M., Kollmann, T., Mohn, W., Turvey, S. and Brett Finlay, B. (2015). Early infancy microbial and metabolic alterations affect risk of childhood asthma. Science Translational Medicine, 7(307), pp.307ra152-307ra152.
Brown, E., Wlodarska, M., Willing, B., Vonaesch, P., Han, J., Reynolds, L., Arrieta, M., Uhrig, M., Scholz, R., Partida, O., Borchers, C., Sansonetti, P. and Finlay, B. (2015). Diet and specific microbial exposure trigger features of environmental enteropathy in a novel murine model. Nature Communications, 6, p.7806.
Thaiss, C., Zeevi, D., Levy, M., Zilberman-Schapira, G., Suez, J., Tengeler, A., Abramson, L., Katz, M., Korem, T., Zmora, N., Kuperman, Y., Biton, I., Gilad, S., Harmelin, A., Shapiro, H., Halpern, Z., Segal, E. and Elinav, E. (2014). Transkingdom Control of Microbiota Diurnal Oscillations Promotes Metabolic Homeostasis. Cell, 159(3), pp.514-529.
Zeevi, D., Korem, T., Zmora, N., Israeli, D., Rothschild, D., Weinberger, A., Ben-Yacov, O., Lador, D., Avnit-Sagi, T., Lotan-Pompan, M., Suez, J., Mahdi, J., Matot, E., Malka, G., Kosower, N., Rein, M., Zilberman-Schapira, G., Dohnalová, L., Pevsner-Fischer, M., Bikovsky, R., Halpern, Z., Elinav, E. and Segal, E. (2015). Personalized Nutrition by Prediction of Glycemic Responses. Cell, 163(5), pp.1079-1094. Hygiene Hypothesis, Antibiotics & Microbes
Our modern way of life is so clean that we're wiping away our microbial friends. We've got a "hygiene hangover" that's impacting our overall health, but there are steps that we can take to reintroduce helpful microbes.
Duration: 14m21s Rising Rates of Asthma & Allergies in Children
The first 100 days of life are critical to a child's microbiome. A blockbuster study examined why children who are given antibiotics in their first year of life have higher rates of asthma. This research identified four gut microbes that are necessary to prevent the development of asthma.
Duration: 10m41s The Role of Microbes in Aging
As we age, our microbes not only decrease in number, but also in overall diversity. This can contribute to inflammaging – the chronic, low grade inflammation that is epidemic in the later years of life.
Duration: 14m42s