Dr. Curtis Huttenhower, PhD
Harvard T.H. Chan School of Public Health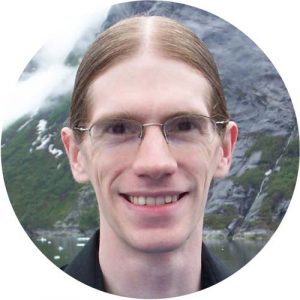 The microbiome is an exciting new research opportunity to understand and improve public health.
Dr. Curtis Huttenhower is an Associate Professor of Computational Biology and Bioinformatics at the Harvard T. H. Chan School of Public Health and an Associate Member at the Broad Institute. He received his Ph.D. from Princeton University, where he also performed his postdoctoral research at the Lewis-Sigler Institute. He was an analysis lead in the NIH Human Microbiome Project and currently co-leads the "HMP2" Center for Characterizing the Gut Microbial Ecosystem in Inflammatory Bowel Disease. His lab focuses on computational methods for functional analysis of microbial communities. This includes systems biology reconstructions integrating metagenomic, metatranscriptomic, and other microbial community 'omics, the human microbiome in autoimmune disease such as IBD, and its potential as a diagnostic tool and point of therapeutic intervention. The Microbiome's Potential for Diagnosis & Treatment
By looking at microbes and disease – through data, researchers can better understand the microbes that are present or absent in various disease states, particularly autoimmune conditions.
Duration: 23m27s Looking at Microbes Outside the Gut
Can being in the right microbial state before treatment influence the outcome of the treatment? By using data to better understand the human microbiome, more effective diagnostic tools and therapies can be developed.
Duration: 09m57s