Dr. David R. Montgomery, PhD
University of Washington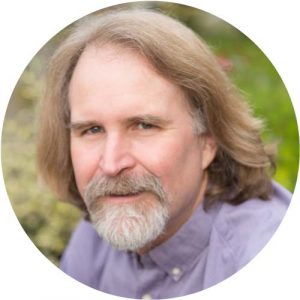 Mulch your soil—inside and out.
David R. Montgomery is a professor of geomorphology at the University of Washington. He received a Bachelor's degree in Geology from Stanford University and a PhD from the University of California, Berkeley in Geomorphology. In 2008 he received a MacArthur Fellowship (known popularly as the "genius award").
David is an internationally recognized geologist who studies landscape evolution and the effects of geological processes on ecological systems and human societies. Author of three award-winning popular-science books, he has been featured in documentary films, network and cable news, and other media. When not writing or doing geology, he plays guitar in the band Big Dirt.
Additional Reading
Berendsen, R., Pieterse, C. and Bakker, P. (2012). The rhizosphere microbiome and plant health. Trends in Plant Science, 17(8), pp.478-486.
Hacquard, S., Garrido-Oter, R., González, A., Spaepen, S., Ackermann, G., Lebeis, S., McHardy, A., Dangl, J., Knight, R., Ley, R. and Schulze-Lefert, P. (2015). Microbiota and Host Nutrition across Plant and Animal Kingdoms. Cell Host & Microbe, 17(5), pp.603-616.
Venturi, V. and Keel, C. (2016). Signaling in the Rhizosphere. Trends in Plant Science, 21(3), pp.187-198. Replenishing the Soil so It Replenishes Us
Soil degradation is arguably the biggest, least recognized problem that humanity is facing today. Microbes are an important part of healthy soil. By nourishing the microbial life in soil, and cultivating the beneficial microbes that the plants naturally evolved with – soil can be made fertile again.
Duration: 23m45s