Dr. Emeran Mayer, MD, PhD
University of California, Los Angeles (UCLA)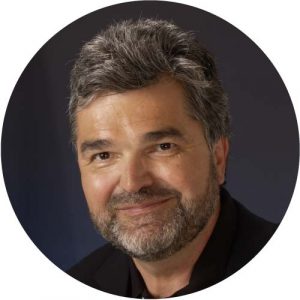 The brain gut microbiome axis is the most complex regulatory system in our bodies. It maintains balance in the face of constant psychological and dietary perturbations. Being mindful of this system is the basis for optimal health.
Emeran A Mayer is a Gastroenterologist, Neuroscientist and Professor in the Departments of Medicine, Physiology and Psychiatry at the David Geffen School of Medicine at UCLA. He is the Executive Director of the G. Oppenheimer Center for Neurobiology of Stress and Resilience at UCLA, and co-director of the CURE: Digestive Diseases Research Center. As one of the pioneers and leading researchers in the role of mind-brain-body interactions in health and chronic disease, his scientific contributions to U.S. national and international communities in the broad area of basic and translational enteric neurobiology with wide-ranging applications in clinical GI diseases and disorders is unparalleled. He has published more than 300 scientific papers, and co edited 3 books. He is the recipient of the 2016 David McLean award from the American Psychosomatic Society. His most recent work has focused on the role of the gut microbiota in influencing the brain, the role of food addiction in obesity, and the role of the brain in chronic inflammatory diseases of the gut.
Mayer has a longstanding interest in ancient healing traditions and affords them a level of respect rarely found in Western Medicine. He has been involved in documentary film productions about the Yanomami people in the Orinoco region of Venezuela, and the Asmat people in Irian Jaya, and has recently co produced the award winning documentary "In Search of Balance".
Dr. Mayer has been interviewed on National Public Radio, PBS and by many national and international media outlets including the Los Angeles Times, Atlantic magazine and Spiegel Online. He has spoken at UCLA TEDx on the Mysterious Origins of Gut Feelings in 2015, and his book The Mind Gut Connection was published by Harper&Collins in July of 2016.
Additional Reading
Collins, S., Surette, M. and Bercik, P. (2012). The interplay between the intestinal microbiota and the brain. Nature Reviews Microbiology, 10(11), pp.735-742.
Dinan, T. and Cryan, J. (2012). Regulation of the stress response by the gut microbiota: Implications for psychoneuroendocrinology. Psychoneuroendocrinology, 37(9), pp.1369-1378.
Mayer, E. (2011). Gut feelings: the emerging biology of gut–brain communication. Nature Reviews Neuroscience, 12(8), pp.453-466.
Mayer, E., Labus, J., Tillisch, K., Cole, S. and Baldi, P. (2015). Towards a systems view of IBS. Nature Reviews Gastroenterology & Hepatology, 12(10), pp.592-605. The Brain-Gut-Microbiome Connection
The interaction between the gut and the brain is a complex relationship called the gut-brain axis. This relationship is unseen to the human eye, but is so important to our overall health.
Duration: 21m01s Brain-Gut-Microbiome Connection: Stress Impacts
Stress has been found to impact the gut microbiome. By making some lifestyle and dietary changes, it is possible to reduce stress – and its impact on the microbiome.
Duration: 21m01s