Dr. Felice Jacka, PhD
Deakin University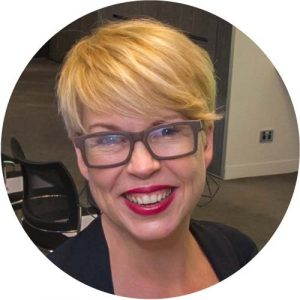 I am driven by a desire to destroy the business model of the fast food industry.
Beginning with the seminal study published in the American Journal of Psychiatry in 2010 (>285 citations), I have been responsible for the development of a highly novel field of investigation establishing lifestyle behaviours, particularly diet, as important contributors to common mental disorders (CMDs). The results of the studies I have conducted have been highly influential, and I am widely recognized as international leader in this nascent but transformative field of nutritional psychiatry research.
I am now utilising this new knowledge to develop and implement effective, sustainable, population level prevention initiatives for mental disorders that build on the established and developing approaches to the noncommunicable disorders. My program also incorporates new and novel treatment approaches to these disorders utilising clinical behavioural interventions, and utilises the most contemporary research on knowledge transfer and exchange. I am working with some of the world's leading researchers in psychiatry, immunology, microbiology, economic, medical, and population health research to develop this agenda. Importantly, I act as a 'thought leader' in driving this new field of endeavour, through my research and advocacy activities. These include heading national and international societies, organising meeting and conferences, giving plenary and keynote presentations and publishing invited commentaries and editorials in leading international scientific journals.
I am founder and President of the International Society for Nutritional Psychiatry Research (ISNPR), which represents approximately 200 researchers from many of the leading academic institutions across the globe. I am also President of the Alliance for Prevention of Mental Disorders (APMD), representing more than 200 senior mental health researchers from across Australia and informing policy in regards to mental and public health nationally. I provide expertise and leadership to many research groups in Australia and internationally and have initiated and developed collaborations in Europe, Canada, the UK, Ireland and Japan that have resulted in high quality publications, with new partnerships in Brazil and Korea in 2015.
Additional Reading
Jacka, F., Kremer, P., Berk, M., de Silva-Sanigorski, A., Moodie, M., Leslie, E., Pasco, J. and Swinburn, B. (2011). A Prospective Study of Diet Quality and Mental Health in Adolescents. PLoS ONE, 6(9), p.e24805.
Jacka, F., Mykletun, A. and Berk, M. (2012). Moving towards a population health approach to the primary prevention of common mental disorders. BMC Medicine, 10(1).
Jacka, F., Pasco, J., Mykletun, A., Williams, L., Hodge, A., O'Reilly, S., Nicholson, G., Kotowicz, M. and Berk, M. (2010). Association of Western and Traditional Diets With Depression and Anxiety in Women. American Journal of Psychiatry, 167(3), pp.305-311.
Jacka, F., Ystrom, E., Brantsaeter, A., Karevold, E., Roth, C., Haugen, M., Meltzer, H., Schjolberg, S. and Berk, M. (2013). Maternal and Early Postnatal Nutrition and Mental Health of Offspring by Age 5 Years: A Prospective Cohort Study. Journal of the American Academy of Child & Adolescent Psychiatry, 52(10), pp.1038-1047.
Sarris, J., Logan, A., Akbaraly, T., Amminger, G., Balanzá-Martínez, V., Freeman, M., Hibbeln, J., Matsuoka, Y., Mischoulon, D., Mizoue, T., Nanri, A., Nishi, D., Ramsey, D., Rucklidge, J., Sanchez-Villegas, A., Scholey, A., Su, K. and Jacka, F. (2015). Nutritional medicine as mainstream in psychiatry. The Lancet Psychiatry, 2(3), pp.271-274. Diet, Depression and the Microbiome
How are diet, depression and the microbiome all connected? Will the future see dieticians as part of mental health treatment teams? Changes in diet can shape our microbiome, and ultimately our brains.
Duration: 19m37s Findings on the Impact of Diet on Depression
Can a change in diet help major depressive disorder? A nutritional psychiatry researcher is leading studies to help answer this question and ultimately change the way that we approach mental health.
Duration: 23m12s Future of Nutritional Psychiatry Research
Mental health issues are one of the largest drivers of global disability. Until we clean up the current food system – including marketing junk food to children – we will forever struggle with health and mental health issues.
Duration: 14m04s