Dr. Gregor Reid, PhD
Lawson Health Research Institute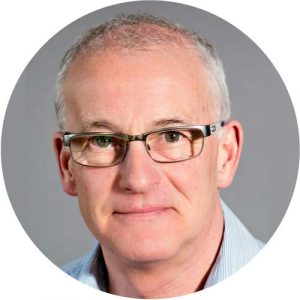 Beneficial microbes make us human. Let's make sure all humans benefit from them.
A BSc Honours graduate from Glasgow University, and PhD from Massey University, he has been a Professor of Microbiology and Immunology, and Surgery at The University of Western Ontario since 1990, and Endowed Chair in Human Microbiome and Probiotics at the Lawson Health Research Institute since 2008. He has an Honorary Doctorate from Orebro University in Sweden, and is an inductee into the Royal Society of Canada and the Canadian Academy of Health Sciences. He has reviewed manuscripts for over 100 journals and 46 agencies.
A Canadian pioneer of lactobacilli probiotics, especially for feminine health, he has been awarded 28 patents, has 484 peer-reviewed publications, given over 590 talks in 54 countries. He has helped create programs that are allowing people in Uganda, Tanzania and Kenya to produce probiotic yogurt for over 100,000 people each day. Since 2000, he has been a champion for using probiotics for premature infants, a practise now standard in London and many other cities.
Additional Reading
Bisanz JE, Enos, MK, Mwanga JR, Changalucha J, Burton JP, Gloor GB, and Reid G. (2014). Investigating the use of probiotics and the role of the gut microbiome in toxic metal exposure in at-risk populations in Mwanza, Tanzania. mBio, 5(5), pp. e01580-14.
Macklaim, J., Gloor, G., Anukam, K., Cribby, S. and Reid, G. (2010). At the crossroads of vaginal health and disease, the genome sequence of Lactobacillus iners AB-1. Proceedings of the National Academy of Sciences, 108(Supplement_1), pp.4688-4695.
Reid, G., Charbonneau, D., Erb, J., Kochanowski, B., Beuerman, D., Poehner, R. and Bruce, A. (2003). Oral use ofLactobacillus rhamnosusGR-1 andL. fermentumRC-14 significantly alters vaginal flora: randomized, placebo-controlled trial in 64 healthy women. FEMS Immunology & Medical Microbiology, 35(2), pp.131-134.
Reid G, Stanton C, Araya M, Gilliland PSE, Gopal PK, Lindgren SE, Lodi R, Morelli L, Oliver G, Saxelin M-L, Servin AL, Pineiro M, and Schlundt J. Food and Agriculture Organization of the United Nations and World Health Organization Expert Consultation Report. (2001). Evaluation of health and nutritional properties of powder milk and live lactic acid bacteria. . [online] Available at: http://www.who.int/foodsafety/publications/fs_management/en/probiotics.pdf [Accessed 10 Oct. 2017].
Urbaniak, C., Gloor, G., Brackstone, M., Scott, L., Tangney, M. and Reid, G. (2016). The Microbiota of Breast Tissue and Its Association with Breast Cancer. Applied and Environmental Microbiology, 82(16), pp.5039-5048. A Historical Look at Probiotics
Probiotics have an interesting story dating back to 1984 when a researcher decided to go against the mainstream. He endured ridicule and scrutiny – but was able to craft the global definition of probiotics that we use today.
Duration: 17m13s