Dr. Sarah Hargreaves, PhD
Three Ridges Ecological Farm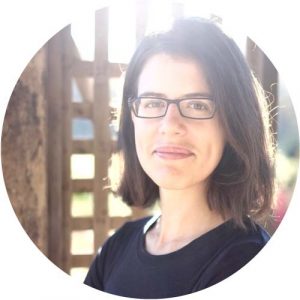 As the gut of the world, soil microbes play crucial roles in maintaining healthy soil, which contributes to a cleaner environment and nutrient-dense food.
Sarah Hargreaves is a soil microbial ecologist specializing in microbial communities in agricultural ecosystems. Her research interests include plant-microbe interactions as they relate to nutrient cycling and soil health. Sarah now focuses her expertise as a researcher as Program Manager for Ecological Farmers Association of Ontario's new Farmer-led Research Program. She also fosters microbial life on her new farm, Three Ridges Ecological Farm, where she grows diversified perennial crops and raises pastured livestock with her husband, Drake, south of Aylmer, Ontario.
Additional Reading
Bradford M.A. Re-visioning soil food webs. (2016). Soil Biology and Biochemistry. 102, pp.1-3.
Philippot L, Andersson S.G., Battin T.J., Prosser J.I., Schimel J.P., Whitman W.B., Hallin S. (2010). The ecological coherence of high bacterial taxonomic ranks. Nat Rev Microbiol, 8(7), pp.523-9.
Turner T.R., Ramakrishnan K, Walshaw J, Heavens D, Alston M, Swarbreck D, Osbourn A, Grant A, Poole P.S. (2013). Comparative metatranscriptomics reveals kingdom level changes in the rhizosphere microbiome of plants. ISME Journal, 7(12), pp.2248-58.
Wittebolle L, Marzorati M, Clement L, Balloi A, Daffonchio D, Heylen K, De Vos P, Verstraete W, Boon N. (2009). Initial community evenness favours functionality under selective stress. Nature, 458(7238), pp.623-6. Ecological Farming & a Perspective on Organics
An approach to farming called Ecological Farming studies the interactions between microbes and the soil. This approach to farming looks to maintain important ecosystems in food production and preserve the nutritional quality of the soil.
Duration: 25m36s