Dr. Talia Zenlea, MD
Women's College Hospital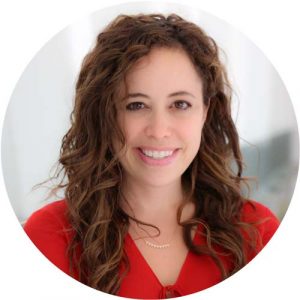 The gut microbiome is a fascinating and evolving field – I can't wait to see what the future holds. Will food be the new medicine? The possibilities are endless!
Dr. Zenlea received her medical degree from the University of Vermont in 2006. She completed her residency in Internal Medicine at Yale University/Yale-New Haven Hospital, where she served as Chief Resident. She completed 3 years of sub-specialty training in gastroenterology at Harvard University/Beth Israel Deaconess Medical Center, where she had a clinical focus in inflammatory bowel diseases. Thereafter, she joined the faculty at Brown University as an Assistant Professor of Medicine at Alpert Medical School, and acted as the Director of the Inflammatory Bowel Diseases Center at the Women's Medicine Collaborative.
Dr. Zenlea joined the Division of Gastroenterology at Women's College Hospital in 2014 as an Assistant Professor of Medicine at the University of Toronto. She has a clinical interest in women's gastrointestinal diseases, and inflammatory bowel disease, particularly in pregnancy. She is active in medical education, supervising and teaching learners at all levels. She is interested in better understanding and developing more effective means of patient communication and education, and recently developed bellyblog.ca. She is a full-time mother to 3 rambunctious boys, and a very tolerant (boy) Labradoodle. The Beginner's Guide to the Microbiome
Wondering what the microbiome is all about? Start here to learn foundational knowledge that will prepare you for the rest of The Microbiome Summit.
Duration: 3m55s The risks and benefits of proton pump inhibitors (PPIs)
Proton Pump Inhibitors (PPIs) are one of the most prescribed drugs in North America. What are these drugs, why are they being used, and can they cause unwanted effects – especially to the microbiome?
Duration: 11m07s Exploring Small Intestinal Bacterial Overgrowth (SIBO)
Bloating is often a symptom of microbes growing in the wrong place. This condition is called small intestinal bacterial overgrowth (SIBO), and it can be challenging to diagnose and treat. Learn about the value of testing for this condition and considerations for treatment.
Duration: 7m58s Fecal microbial transplant, a novel approach to treating C.difficile infection
C. difficile is an example of dysbiosis – and it also so happens to be an infection that can be treated by manipulating the microbiome. Learn about one of these successful manipulations – fecal microbial transplant (FMT), also known as "poop pills."
Duration: 12m