Dr. Alan C. Logan, ND
inFLAME Global Network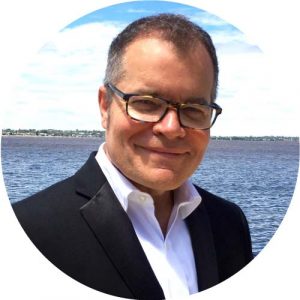 The beauty of the microbiome revolution thus far is its ability to force virtually every branch of science and medicine to communicate with one another – for the potential benefit of individual, community and planetary health. There are far more questions than answers, but for now, it is just one more reason to maintain a healthy lifestyle. The revolution also provides one more reason to question the policies and practices that push health inequities via dysbiosis.
Alan C. Logan obtained his doctorate from the Canadian College of Naturopathic Medicine, graduating as Valedictorian of the Class of 2001. Since then he has been committed to the scientific exploration of biopsychosocial and ecological influences in health. In particular, his focus has been on nutrition, microbiota, and natural environments, particularly as they pertain to mental health.
For almost 20 years Alan has been writing academic articles co-authored by university-based physicians and scientists. He has published dozens of papers in diverse scientific and medical journals, including his 2011 article in Gut Pathogens (Acne and the Gut-Brain-Skin Axis) which has been accessed 122,000 times and is in the top 5% of all research outputs scored by Altmetric. In 2003 and 2005, Alan and his colleagues provided the first contemporary scientific frameworks for the study of beneficial microbes for cognition and depression (Logan and Katzman in Medical Hypotheses).
From 2005-2015, Alan was an invited faculty member within the mind-body medicine courses offered at Harvard's School of Continuing Medical Education. Here, he presented on nutrition and mental health, as well as natural environments in the context of health promotion. He contributed to Harvard School of Public Health's recent Natural Environments Initiative position statement, and is a co-author within the upcoming Oxford Textbook of Nature and Public Health (Oxford University Press Anticipated 2018).
Alan promotes ecological perspectives in medicine and respect for equity in health. He is co-author of Your Brain on Nature (Harper Collins, 2012). Alan's latest book, The Secret Life of Your Microbiome: Why Nature and Biodiversity are Essential to Health and Happiness (New Society, 2017) is co-authored with the amazing Susan L. Prescott MD, PhD.
Additional Reading
Bested, A., Logan, A. and Selhub, E. (2013). Intestinal microbiota, probiotics and mental health: from Metchnikoff to modern advances: Part I – autointoxication revisited. Gut Pathogens, 5(1), p.5.
Bowe, W. and Logan, A. (2011). Acne vulgaris, probiotics and the gut-brain-skin axis – back to the future? Gut Pathogens, 3(1), p.1.
Logan, A. (2015). Dysbiotic drift: mental health, environmental grey space, and microbiota. Journal of Physiological Anthropology, 34(1).
Logan, A. and Jacka, F. (2014). Nutritional psychiatry research: an emerging discipline and its intersection with global urbanization, environmental challenges and the evolutionary mismatch. Journal of Physiological Anthropology, 33(1), p.22.
Logan, A. and Katzman, M. (2005). Major depressive disorder: probiotics may be an adjuvant therapy. Medical Hypotheses, 64(3), pp.533-538. Microbes I: Biodiversity Losses & Human Health
Dysbiosis describes a loss of microbial diversity in the gut, but it is also happening on a larger scale. This has larger implications on the future of human health. Everything is connected.
Duration: 21m49s Microbes II: Multi-System Effects of Inflammation
There is a window of opportunity for establishing a microbiome in early life – and a lack of microbial diversity, called dysbiosis, is like the "canary in the coal mine" that can lead to allergies and other health issues down the road.
Duration: 21m44s Microbes III: Healing Dysbiosis
Dysbiosis describes a loss of microbial diversity. Given that dysbiosis is caused by a number of different factors, reversing dysbiosis requires a multi-pronged approach – you are what you eat, eats!
Duration: 24m10s