Dr. Susan Prescott, MD, PhD
University of Western Australia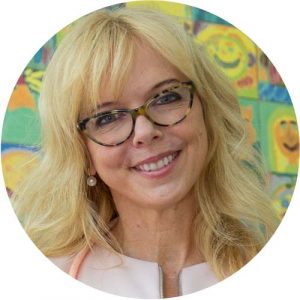 The microbiome revolution has shown us that everything is interconnected – our health, our environment, our planet. Microbes are the foundation of all life, the glue that holds it all together, and may yet provide solutions to many of our health and environmental challenges. This inspires us to find new possibilities, through new perspectives, and work together more symbiotically to overcome the challenges on our planet today
Susan Prescott is a Professor of Paediatrics in the School of Paediatrics and Child Health at University of Western Australia. She is a Paediatrician and an Immunologist, specialising in Allergy at the Perth Children's Hospital. Susan is a Founding Director of the ORIGINS Project at the Telethon KIDS Institute, a legacy project which will examine how the environment influences health throughout life.
Her interests and expertise are focused around early life risk factors for inflammation as an antecedent (and preventive target) for a broad range of noncommunicable diseases (NCD), with a particular interest in early onset NCDs such as allergy, obesity and behavioural disorders. She works at the highest international level of her field, and is a former Director of the World Allergy Organisation.
Prof Prescott is founding President of the multidisciplinary 'DOHaD' Society in Australia and New Zealand (Developmental Origins of Health and Disease). She also founded and continues to chair the International Inflammation Network ('in-FLAME'), an interdisciplinary research network with over 200 members from more than 50 partner institutions.
She has over 250 scientific publications, and is also author of several books: The Allergy Epidemic – a Mystery of Modern Life (published for an international public audience), The Calling, and Origins – Early Life Solutions to the Modern Health Crisis, and most recently The Secret Life of Your Microbiome: Why Nature and Biodiversity are Essential to Health and Happiness.
She has received numerous prizes, awards and fellowships including a Winston Churchill Fellowship. In 2009 she was awarded a prestigious Practitioner Fellowship (2009-2018) by the Australian National Health and Medical Research Council (NHMRC) and in 2010 her work was recognised in the "10 of the best" in Australia. Susan cares deeply about the social determinants of health, and takes a holistic approach to life.
Her inspiration to study medicine came from her grandmother, one of the few women to study medicine in the 1930s, and her love of research and academia was inspired by her grandfather Sir Stanley Prescott, former Vice-Chancellor of The University of Western Australia.
Additional Reading
Logan, A., Jacka, F. and Prescott, S. (2016). Immune-Microbiota Interactions: Dysbiosis as a Global Health Issue. Current Allergy and Asthma Reports, 16(2).
Prescott, S. (2013). Early-life environmental determinants of allergic diseases and the wider pandemic of inflammatory noncommunicable diseases. Journal of Allergy and Clinical Immunology, 131(1), pp.23-30.
Prescott, SL. (2014). Disease Prevention in the age of convergence – the need for a wider, long-ranging and collaborative vision. Allergology International, 63(1), pp.11-20.
Prescott, SL., Logan AC. (2016). Transforming Life: A Broad View of the Developmental Origins of Health and Disease Concept from an Ecological Justice Perspective. Int J Environ Res Public Health, 13(11), pp.pii: E1075.
Prescott, S., Macaubas, C., Smallacombe, T., Holt, B., Sly, P. and Holt, P. (1999). Development of allergen-specific T-cell memory in atopic and normal children. The Lancet, 353(9148), pp.196-200. Microbes I: Biodiversity Losses & Human Health
Dysbiosis describes a loss of microbial diversity in the gut, but it is also happening on a larger scale. This has larger implications on the future of human health. Everything is connected.
Duration: 21m49s Microbes II: Multi-System Effects of Inflammation
There is a window of opportunity for establishing a microbiome in early life – and a lack of microbial diversity, called dysbiosis, is like the "canary in the coal mine" that can lead to allergies and other health issues down the road.
Duration: 21m44s Microbes III: Healing Dysbiosis
Dysbiosis describes a loss of microbial diversity. Given that dysbiosis is caused by a number of different factors, reversing dysbiosis requires a multi-pronged approach – you are what you eat, eats!
Duration: 24m10s